International Women's Day 2022
by
IC24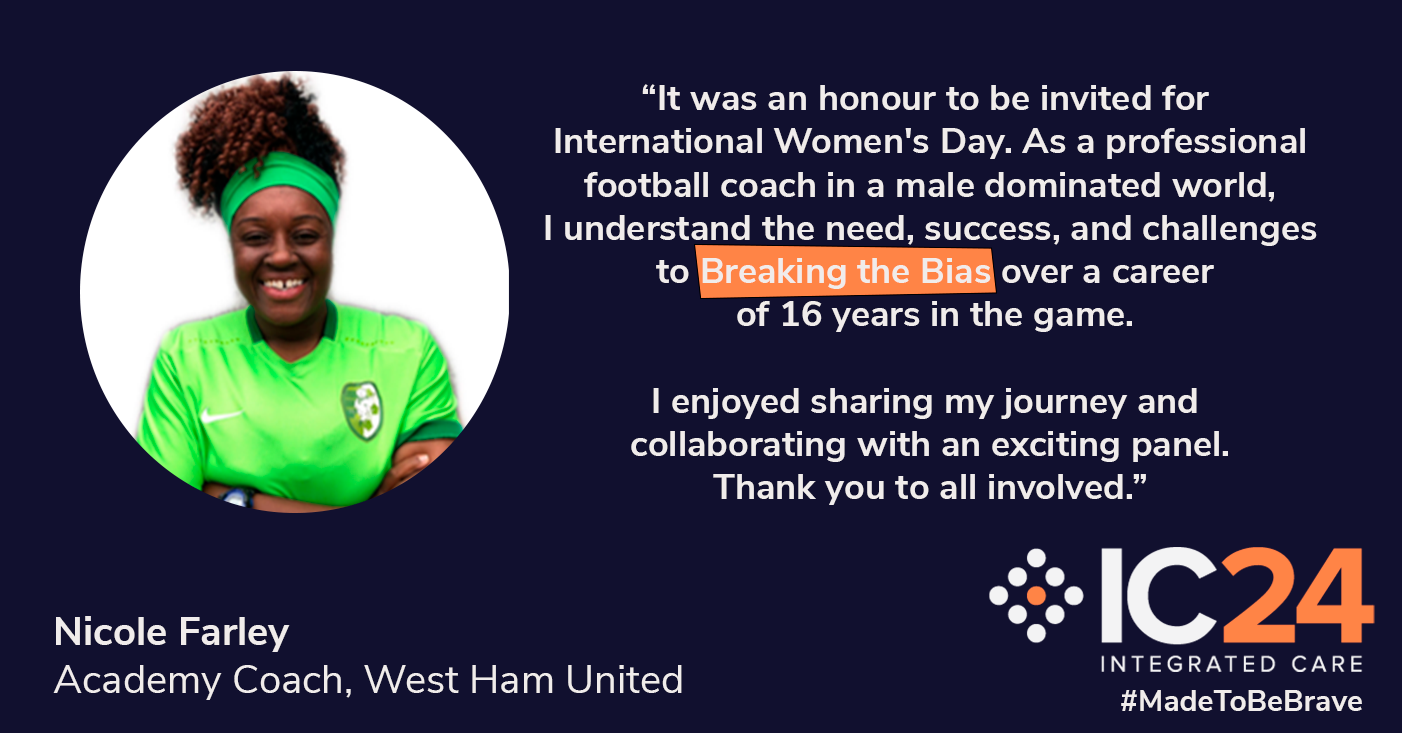 Today – 8th March - we are celebrating International Women's Day. It is a global day celebrating the social, economic, cultural and political achievements of women. The day also marks a call to action for accelerating women's equality, and the theme for 2022 is 'Breaking the Bias'.
To celebrate the day we hosted an internal panel event for our colleagues, led by our 'Brave Women' Colleague Resource Group (CRG). The audience enjoyed a presentation from special guest Nicole Farley, Academy Coach for West Ham United. Nicole shared her experiences of being  a female in sport and the challenges she faced during her career. Following this, we opened up to our panel to discuss common biases that still exist in the workplace and wider society.
Throughout the interactive event, colleagues participated in polls and had the opportunity to ask questions and share the biases they would like to see broken.
Nicole Farley said: 'It was an honour to be invited to take part in this event for International Women's Day. As a professional football coach in a male dominated world, I understand the need, success, and challenges to Breaking the Bias over a career of 16 years in the game.I enjoyed sharing my journey and collaborating with an exciting panel. Thank you to all involved.'
We would like to thank our special guest Nicole Farley and our panellists for sharing their stories. And thank you to all of our colleagues who attended the event.
If you're not already, you can follow us on Facebook, Twitter, LinkedIn, and Instagram, where we'll be sharing regular updates about our inclusion and belonging work.