IC24 Welcomes NHS England's National Director of Transformation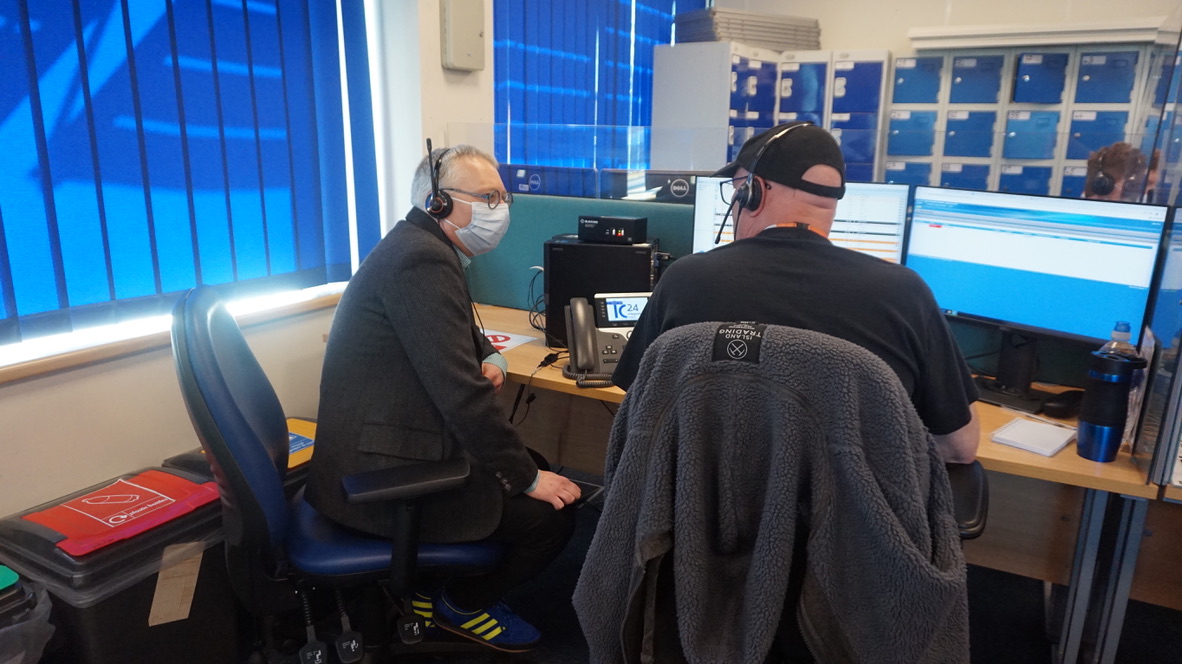 On Friday 18 March we were delighted to host NHS England's National Director of Transformation Professor Tim Ferris at our Head Office in Kent.
Professor Ferris was joined by colleagues including Chief Nursing Officer Dr Natasha Phillips, and Dr Gareth Stuttard, the National Clinical Lead for Urgent and Emergency Care.
The visit was designed to showcase to the national team how we as a social enterprise are innovating in the delivery of urgent and emergency care, using digital technology to improve quality and safety, with initiatives such as the use of speech analytics within the NHS 111 service, and how the use of Quality Improvement techniques is supporting a better patient experience for those who are accessing urgent care services.
Katherine Pitts, Chief Strategy and Transformation Office at IC24 said: 'We were really excited to welcome the national team to IC24 to show them how we are driving innovation, and trialling transformational ideas. As a social enterprise, we want to deliver social value not just to our patients, but to the wider health service too, so this was a great opportunity to share our ideas and vision for the future of the urgent and emergency care sector.