IC24 implements GoodSAM video consultation solution
GoodSAM supports patients to receive a video consultation without needing to download an 'app'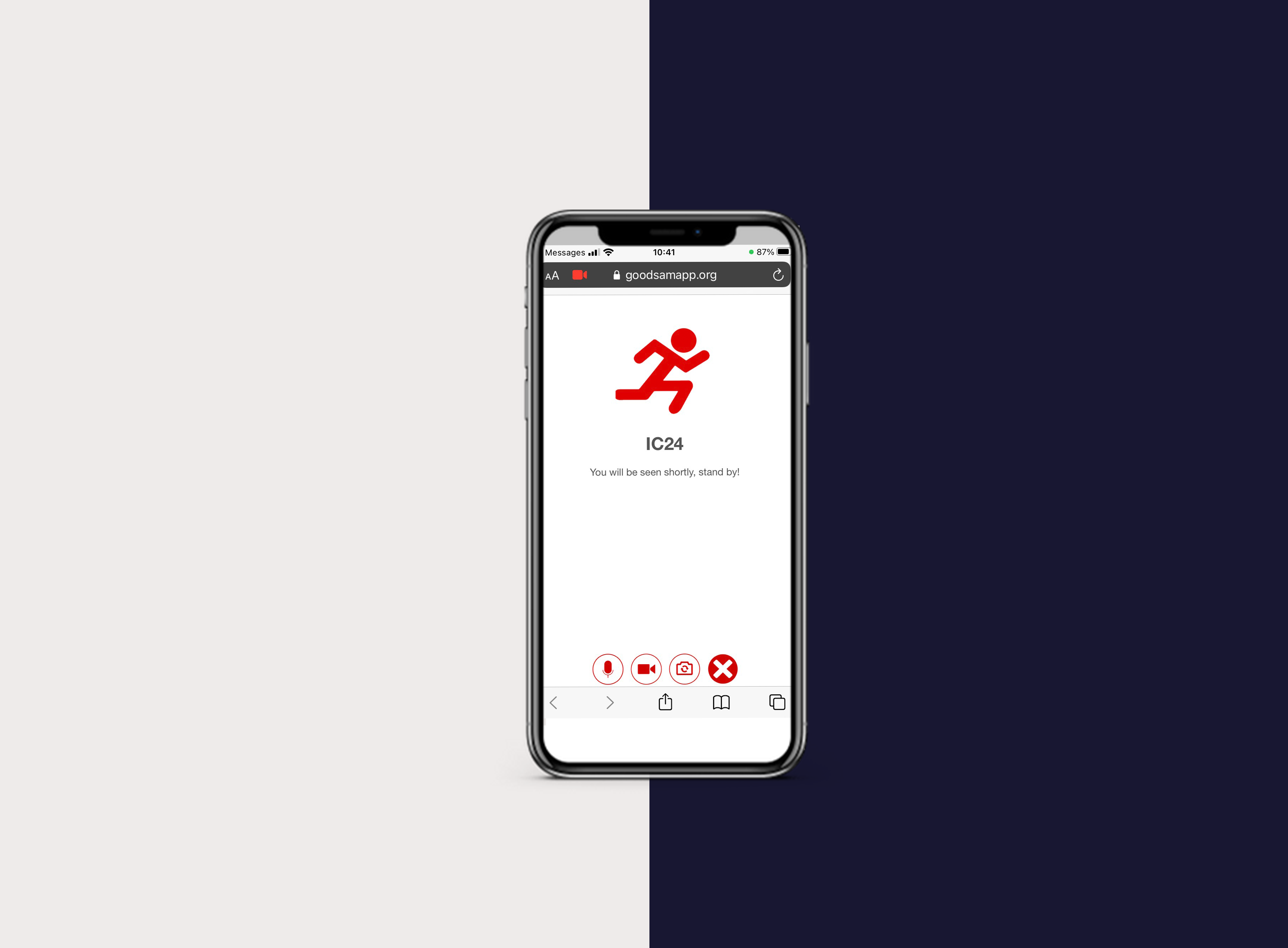 Leading urgent care provider Integrated Care 24 (IC24) is taking its patient video consultations to the next level through the introduction of the GoodSAM platform.
IC24 first introduced video consultations into its urgent care services in 2020 to support its response to the COVID-19 pandemic. The service allowed patients who had called NHS 111 for urgent care advice to speak to a clinician via video call by downloading an app onto their phone or tablet.
In the latest development in IC24's video consultation provision, IC24 has partnered with GoodSAM to use their 'app-less' video consultation solution. This means that patients no longer need to download an app onto their device to have a video consultation with one of IC24's clinicians.
Once a clinician decides that a video consultation would be beneficial, they can start a video consultation at the click on a button, as the system is integrated into IC24's patient management software, CLEO Core. The patient then receives a text message with a weblink to the 'consultation room' and can quickly and easily join the clinician virtually.
Since the service went live on 1 September clinicians have already completed over 100 consultations via the video link.
David Brown, Chief Information Officer at IC24 said: 'Using the GoodSAM app allows us to support patients by providing them with efficient access to a clinician. In turn, for our clinicians it helps them further assess the patient's condition before deciding the best course of action. Of course, this new technology doesn't replace face to face appointments. Where necessary we always see patients in one of our clinics, or in their homes, but if through the use of innovative technology we can resolve a patient's needs without them needing to travel then that's better for the patient and allows us to be more efficient too.'
Dr Sanjeev Rana, Regional Medical Director at IC24 said: 'As a doctor working in IC24's out of hours service I have found the service to be simple and intuitive to use, both from a patient and clinician's perspective. When patients call us for help we need to make sure that we get them the right support, in the right place at the right time and innovative technology such as this makes sure that we can help our patients receive the most efficient service possible.'
Mark Wilson OBE, Medical Director and Co-Founder of GoodSAM, said: 'Our core ethos at GoodSAM is utilising technology to improve patient care and our appless video system is designed for ease of use both by patients and clinicians especially in times of urgent need. We are delighted to be the NHS England chosen national provider and to partner with IC24 to bring this solution to their services.'