IC24 Host Disability Confident Readiness Workshop
IC24
Inclusion and Belonging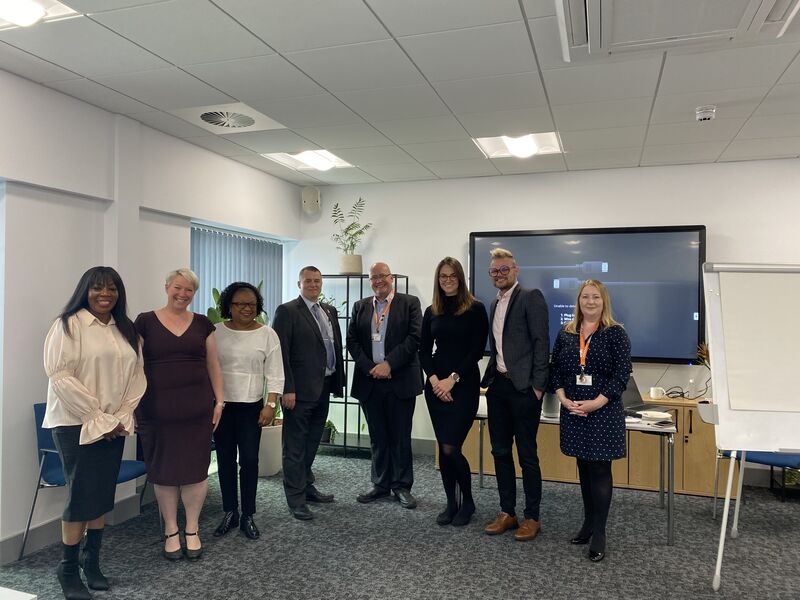 On Wednesday 4th May, IC24 were proud to host a Disability Confident Readiness Workshop with our leaders and leaders from partner organisations Shaw Trust, Ixion, Workfit and Seetec.
The day was an exciting opportunity for IC24 to share our ongoing journey as a Disability Confident Employer and create a forum for open discussion on how we can best support a diverse workforce. With one in five people in the UK living with a health condition or disability, it's important we do all we can and create a culture of continual learning.
In January this year, IC24 renewed its  Disability Confident accreditation, which confirms our commitment to being a disability-inclusive organisation. However, these are just the first steps for us as an organisation and we're taking action to do continue to improve and enhance the experience of working for IC24 by working towards the Level 2 accreditation. We're focused on doing all we can to support our colleagues to succeed in their roles, whether they're working in one of our regional offices or remotely. It's important to us that they have the right tools, training, and support available.
Discussions began with an introduction to IC24 and our Disability Confident Colleague Resource Group (CRG). The group encourages our colleagues to be involved in conversations, encourages questions and celebrates uniqueness. This led to presentations from our partners, who spoke passionately about the work they're doing to support a diverse range of candidates to build skills, find employment and supporting successful candidates in roles.
The workshop allowed for positive discussion with learnings for everyone involved. For IC24 this is building on our foundation and continuing to take steps to be a proactive employer, rather than reactive. This includes looking at best practice for accessibility for all and how we can provide our colleagues with the skills to empower them to be the best they can be. By leaning on the expertise of the partners present, we can work collaboratively towards a common goal and bring together expertise that will benefit our colleagues and patients. We recognise our inclusion and belonging journey is a marathon and not a short sprint, but we're committed to making positive change for our people and our patients.
All collaborators on the project will meet again in three months to review the progress of a comprehensive action plan and scope out further improvements.