IC24 and Kent and Medway Medical School develop educational partnership
Trainee doctors will spend time within IC24's NHS 111 services as part of their studies
Healthcare
Innovation
Partnership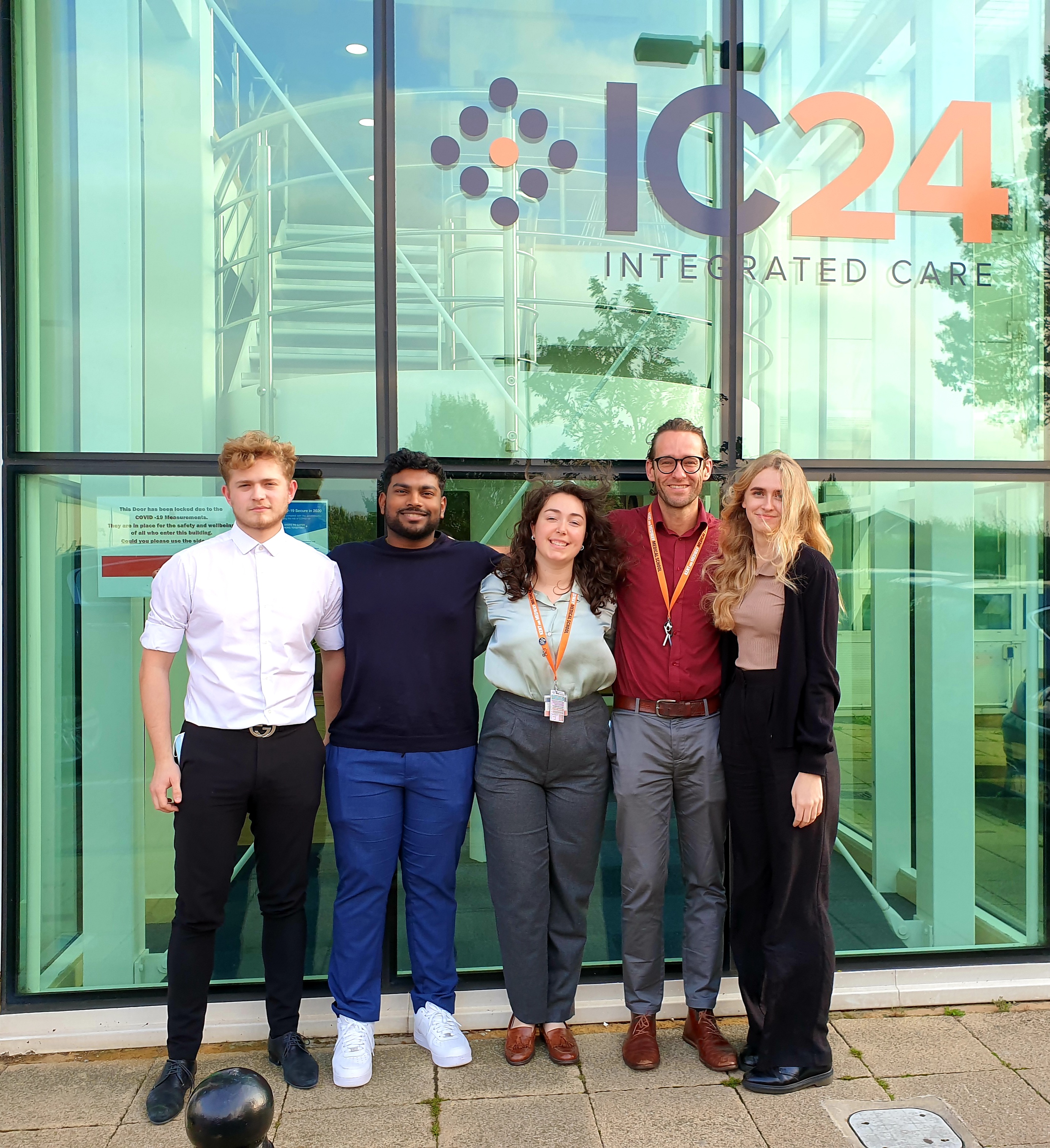 Integrated Care 24 (IC24) and Kent and Medway Medical School (KMMS) have teamed up to develop an educational placement within the NHS 111 service.
The innovative partnership is designed to support second year medical students from KMMS to gain a better understanding of the NHS 111 service, and how it fits into the wider health system, as they study and train to qualify as doctors.
IC24, who operate three NHS 111 contact centres across the south and east of England, will be hosting all the Year 2 students at its NHS 111 contact centre in Ashford between October 2021 and June 2022. It is hoped that the programme will develop their understanding of how the NHS 111 service provides the gateway to urgent care, and supports the wider primary care service.
KMMS opened in September 2020 and is the region's first medical school. A collaboration between the University of Kent and Canterbury Christ Church University, its mission is to educate aspiring doctors to train to deliver 21st century medicine. The students will take part in a number of clinical placements across Kent and Medway in a range of medical and surgical specialties during their five-year course, as well as study in the new purpose-built facilities on the Canterbury campuses of the universities.
Introducing a placement within the NHS 111 service will give students the opportunity to understand the types of calls that are received into the service, and how NHS 111 works to reduce pressure on other parts of the healthcare system by navigating the patient to access the right support in the right clinical setting.
During their one-day placement with IC24, the students will spend time with six different roles in the contact centre environment, and learn more about the NHS Pathways system that NHS 111 Health Advisors use to assess patients.
Dr David Supple, Director of Primary Care and Education at IC24 said: 'As a social enterprise we welcome opportunities to contribute to the communities that we serve. Working with Kent and Medway Medical School allows us to contribute to the education of our future doctors, ensuring that when they have completed their studies they have a really good understanding of urgent care and how NHS 111 fits into the wider health service.'
Dr Catherine Neden, Lead for GP and Community Education at KMMS said: 'At KMMS we value the opportunity to work with IC24 as we continue to innovate and to extend the range of placement settings where our students are taught, ensuring that they appreciate more of the breadth of primary care of the future.'