World Environment Day 2021
For World Environment Day, Abbie Snelling, our Estates and Facilities Manager at IC24, discusses the strides we're making as an organisation to lower our carbon emissions.
by
Abbie Snelling - Estates and Facilities Manager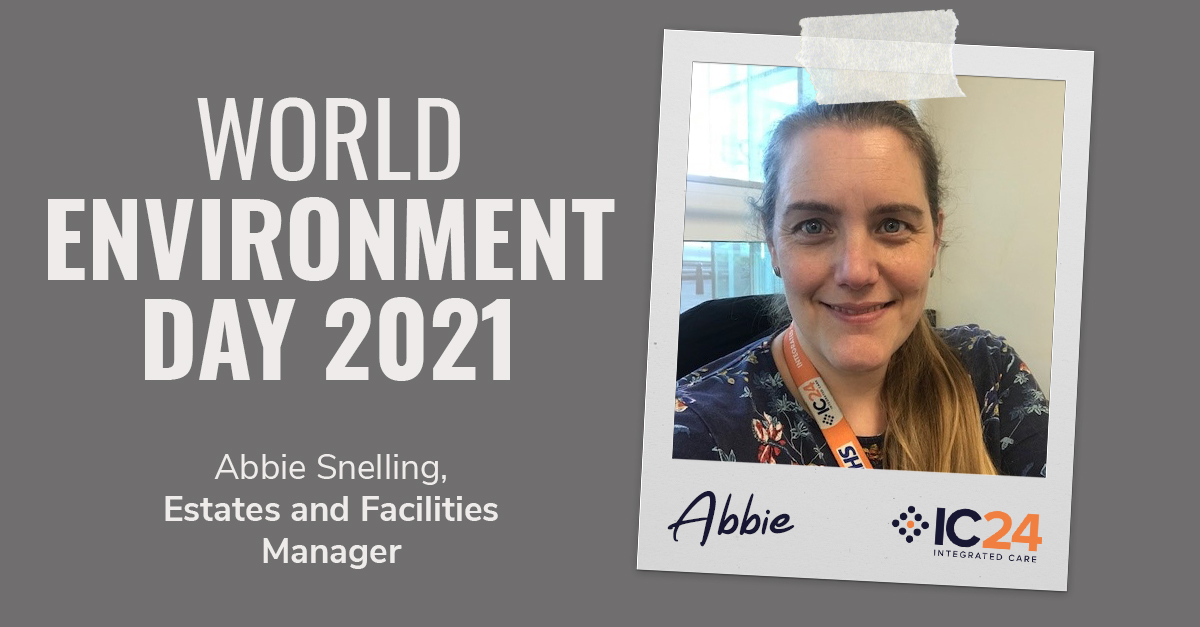 World Environment Day 2021 - Abbie Snelling - IC24
What is World Environment Day?
World Environment Day is an annual event, dedicated to raising awareness of worldwide environment issues of all kinds – from marine pollution to global warming. This year's theme is ecosystem restoration. The planet and its people are only as healthy as the ecosystems they depend on. The United Nations is intending to scale up the restoration of degraded and destroyed ecosystems to fight the climate crisis, prevent the loss of a million species and enhance food security, water supply and livelihoods.

What you can do as an organisation
Here at IC24, we continue to take steps towards enhancing sustainability across our various localities. As an organisation we continue to focus on our environmental impact, through various project work and retaining our Energy Savings Opportunity Scheme (ESOS) compliance.


Reducing emissions by introducing hybrid vehicles into our fleet
As part of our Sustainability Working Group, we've built a strategy for the coming years, focusing on opportunities such as solar panels at our sites and hybrid vehicles in our fleet. We're delighted to announce that the latter is taking place at the end of this month. At the end of June, we welcome 11 hybrid Toyota Corolla vehicles to the Ashford IC24 head office to help reduce our carbon footprint. These hybrid electric vehicles use two different energy sources to maximise efficiency. This usually means combining electrical energy stored in batteries, with the combustion energy of petrol or diesel fuel. The Toyota Corolla vehicles are a petrol-electric hybrid.

Adopting hybrid vehicles will lead to significant cuts in both carbon and nitrogen dioxide emissions. The Toyota Corolla emits 103g/km in carbon emissions, whereas our previous models emit 144g/km, so a substantial improvement will be made. The introduction of these hybrid vehicles is a step in the right direction, but we hope to improve this in the coming years by going fully electric by 2030 – in line with the government's 2030 ban on petrol and diesel cars. At this current moment, we are bound by the type of vehicles we require for our various services. Fully electric cars are currently only available in smaller models, and we require larger vehicles for our home-visiting services. We will also spend the next few years preparing our charging infrastructure requirements.


Retaining our ESOS Savings Opportunity Scheme compliance
We also continue to retain our Energy Savings Opportunity Scheme (ESOS) compliance. ESOS is a national energy assessment scheme, which allows us to assess the energy used by our buildings to identify cost-effective energy saving measures.


Reducing printing and implementing eco-friendly lighting through the Workspace Group
As part of our Workspace Group, we've updated our printers to focus on reducing paper usage. They work more intelligently than previous models and provide us with data around printing patterns, which helps us to identify local printing trends across our sites. Additionally, print jobs won't automatically print until the user physically attends the printer, which will cut down on unnecessary or mistaken printing.


Further to this, we've also implemented LED bulbs into our various localities, as they can be up to 80% more efficient than conventional bulbs, and waste far less energy than other styles of lighting.


As an organisation, we will continue to consistently focus our efforts on reducing, reusing and recycling where appropriate. For more information on World Environment Day please visit worldenvironmentday.global.